JI
is Olgaç Bozalp's third publication. Given full creative control by Chinese designer Shangguan Zhe to explore any concept, Olgaç's starting point was about reconciling two polar psychological states he had been feeling and exploring it on a grand scale for the book. How can calmness and chaos co-exist in one place or one body in harmony with one another? Is calmness born from chaos, or is chaos a response to it?
The book's theme found a companion in India; a location so complex; paralleled with simplicity and complexity; rich with culture and spirituality; a populous nation with one of the most diverse lands found in the world; discord and order are interchangeable parts. Olgaç's images scrutinise these questions from his photographic journey of the North and South regions of the country; displayed in a notebook format as part of his travel diary.
Olgaç's collaboration with the ten-year-old fashion brand Sankuanz overlaps improvisational documentary and fashion images. He intervenes in the documentary process by inviting its people to participate in his work; in turn blurring the line between surreal and reality. In collaboration with fine artist Tarini Sethi; the cover is a reflection of the book's motif; at first glance, the drawings appear crowded and tangled, yet in detail, the lines conjoin in a coordinated manner.
Creative Collaboration with Kshitij Kankaria
Editing and book design by Jessica Pichet
Commissioned by Sankuanz
ISBN 9781803528892
Printed by Mas Matbaa; Istanbul, October 2023
Edition of 150, with only 80 copies for sale
All copies are signed and editioned
17 x 24 cm, 184 pages, Swiss Binding
Delivery time 2-3 weeks | Available Worldwide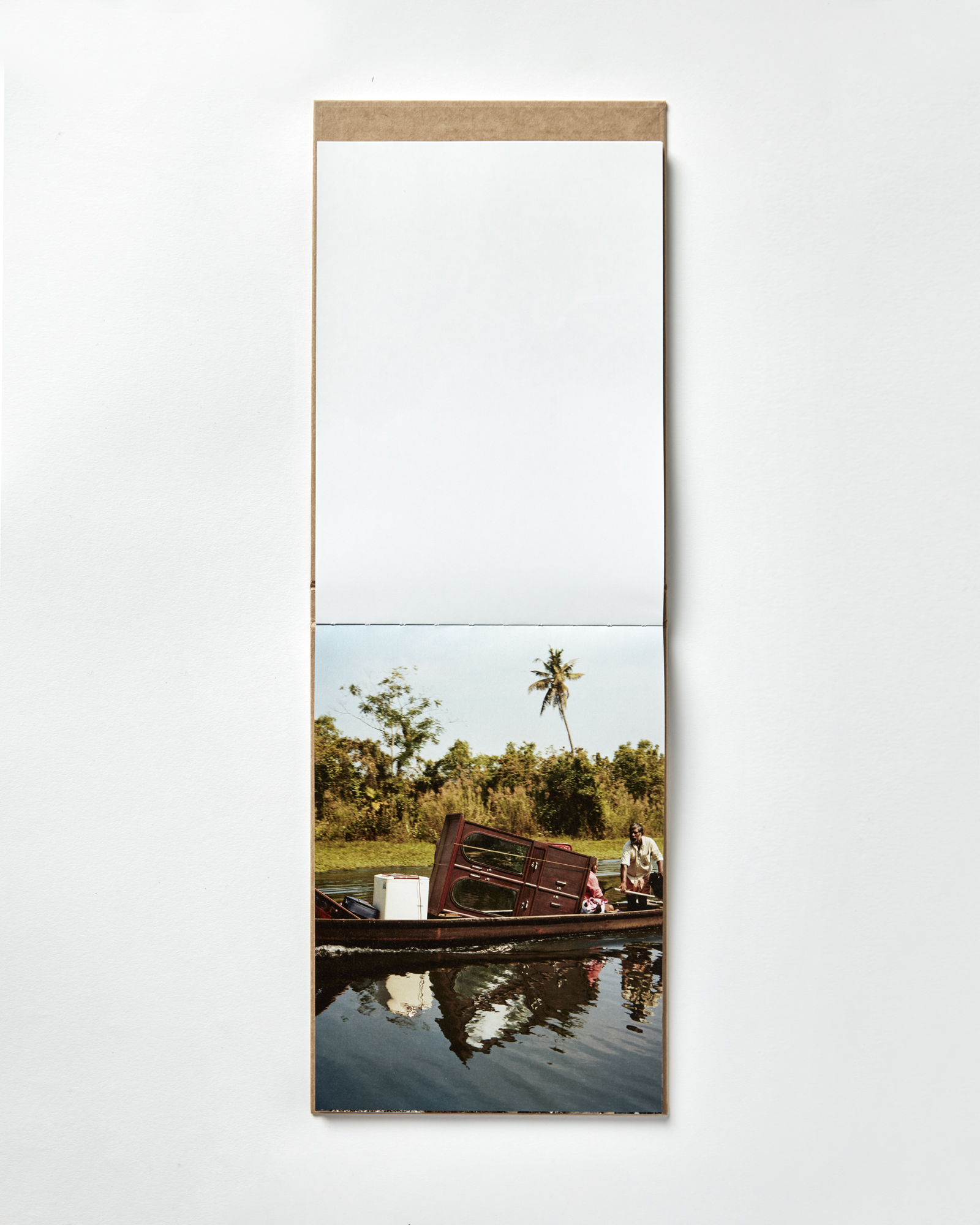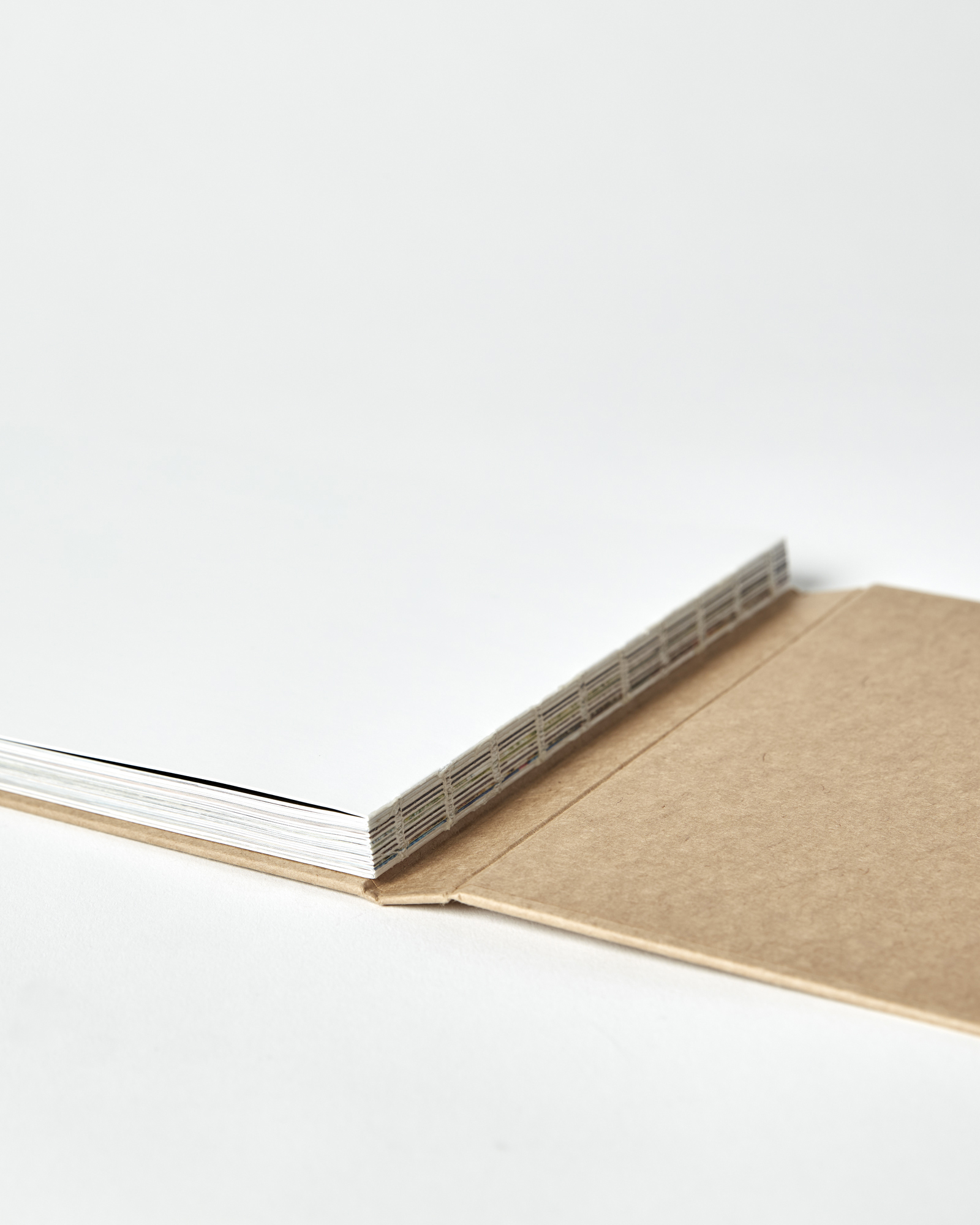 ---
The concept for this project approaches the themes of transmigration and explores the disparate reasons behind it; whether it be forced displacement in communities witnessing an uprising of gentrification or fleeing places of conflict; or simply in search of new opportunity, be it financial or self-expression.
The series approaches an abstract perspective on resettlement by mixing documentaries with staged installations. These installations display a collection of objects symbolic of one's life and journey. With objects used from sites of desertion, we analyse how the individual lived, and how a lifetime of accumulation is forced to be relinquished in their quest for a new life. The different modes of transportation are a common theme throughout the series, either by traversing on water or by motorcycle, it illustrates how people physically carry their lives, their families, as well as their memories through their passage.
They represent the struggles of all people in search of a better life." The documentary element is inspired by a mix of observations personal stories and travels from Olgaç's own explorations. Visiting over 50 countries, Olgaç documented his observations from places with complex histories, focusing more on the Middle East, Asia and Cyprus, a country still divided in the European Union. Olgaç had no prior knowledge of English when he transplanted from Turkey to the United Kingdom in 2009. Upon returning to his home country for a year in 2018 (that same year this project began), he was forced to question why he and others like him feel compelled to move from one place to another. In collaboration with Nigerian-born art director Raphael Hirsch, the two met shortly after arriving in the UK, the duo bonded over their similar stories of uprooting their lives and their common struggles, and thus built the concept of
HOME
together.
"Leaving One For Another" published by
VOID
, September 2022
24 x 29,4 cm
88 Pages
Softcover with Silkscreened Vinyl oversleeve
ISBN 978-618-5479-23-7
EU Purchase

|
UK Purchase

|
US Purchase

|

Korea Purchase |

AU Purchase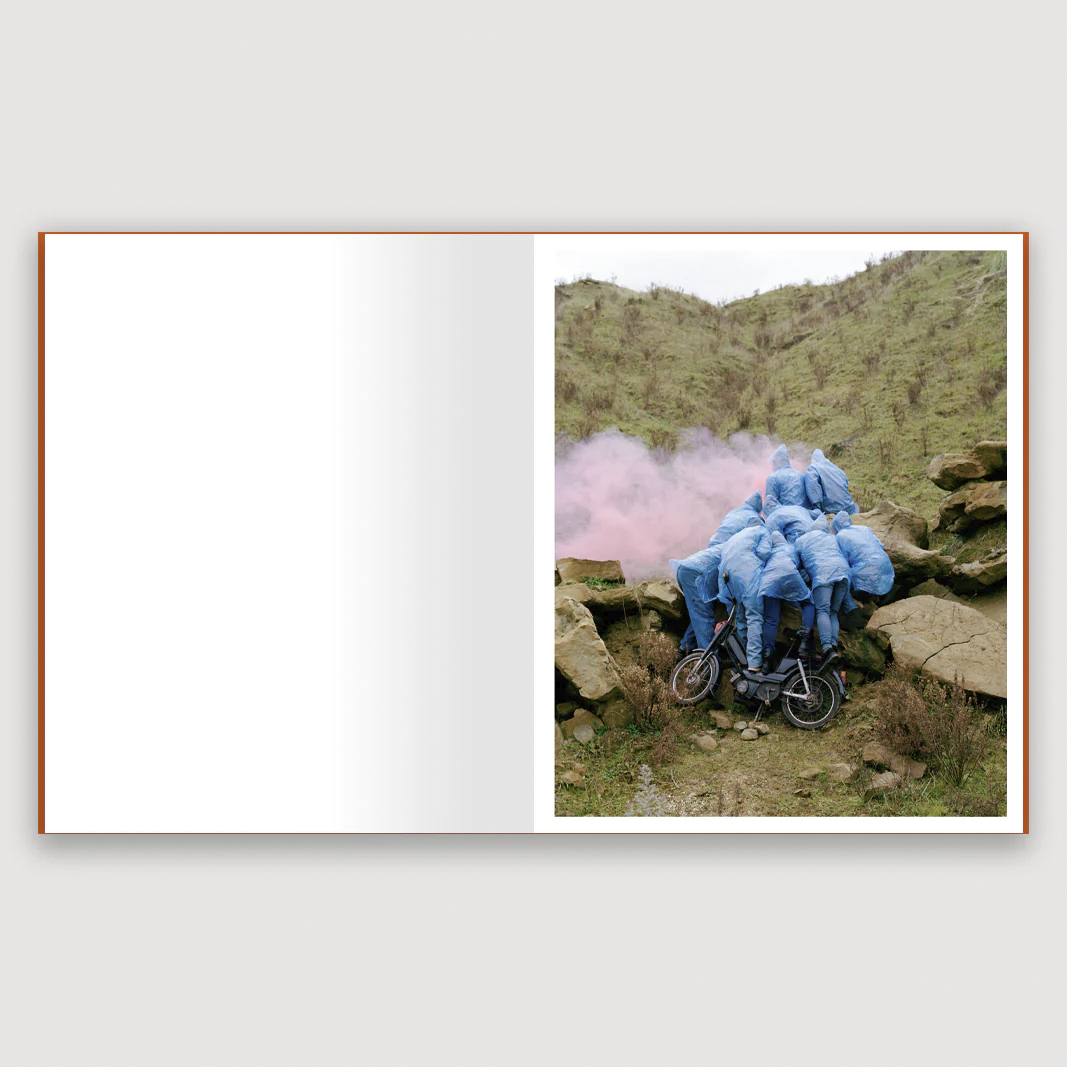 ---
BUDDHA WAS BORN HERE is a collection of abstract and documentary photographs from Olgaç Bozalp's travels throughout Nepal's villages, towns and Himalayas.
This travel diary is an amalgam of Bozalp's exploration of self through colour, composition and space; distinct from his signature body of work of his meticulously staged settings.
This is Bozalp's debut self-published zine. This visit marks Olgaç's first international trip outside of assigned work in recent years. With no real initial intention of photographing the country, Bozalp was precipitously captivated by its people, their spirituality and relationship with nature, compelling him to immerse himself in the experience through his camera lens. Bozalp was profoundly influenced by the abstract of every day, such as a man camouflaged in a large display made of foliage as he transports in their back; rather than the intervention of human manipulation; or staging, commonly found in his body of work.
This publication reflects his experience of searching for a higher meaning in the present, our place in the world, and his pursuit of understanding a culture whose people seek truth by looking inward to reflect their happiness
With Art Direction by Jessica Pichet, the publication's design embraces the theme of Nepal's use of rich colours captured by Olgaç's photography; with the cover as an ode to Nepal's national colour, crimson red, symbolizing the strong character and bravery of the Nepalese people.
Each copy comes with a unique vintage Nepalese mailing stamp on its slipcase.
ISBN 978-1-80068-931-2
Self-published, 2022
Edition of 500
Printed by MAS Matbaa, Istanbul, June 2022
Paper / GardaMatt Rough 120 gsm

Slipcase / GardaPat 13 Kiara 250 gsm
80 pages
24 x 33.5 cm
Delivery time 3-4 weeks | Available Worldwide 🌎️

Stockist | Distribution
︎ £20 (Sold Out)

︎ £30 (Limited Amount Left)
---
Limited Edition "
Vesikalık
" Print Series
Passport-sized photos are a big part of my memory from Turkey. Each studio photographer had their own vinyl case with a personal slogan advertised on it. The slogan always had to do with how they're the best photographer so you'd want to go to them.
It was common to collect loved ones' passport photos to carry around in your wallet. They were accessible to everyone. I wanted my prints to be accessible not only to those that could afford it but also to those who want a photo but may not afford it.
This limited edition
Vesikalik
series has ten images for sale for £10, each comes with a vinyl case from the best photographer in the world. 😜
5 x 7cm C-Type
Signed & Numbered
Edition of 20 per image + 2 artist proof
Delivery time 2-3 weeks

︎ £10 + £3 worldwide delivery 🧿️